Renuvion Skin Tightening In Columbia SC
Get Dramatic Results With Minimally Invasive Treatments
Renuvion delivers even, controlled energy with exceptional precision.  Helium plasma and RF energy are emitted simultaneously through a slender hand-held wand to provide an even application just below the skin's surface.  This technique provides a dramatic yet gentle effect on tissue. The treatment results in a contraction of the soft tissue that doctors often report is noticeable immediately after the procedure.  The results will continue to improve over the next 6-9 months as the body goes through the healing process.
How long has Renuvion been in use by medical professionals?
The Renuvion technology started development over 20 years ago under the J-Plasma brand.  This technology has been adopted in a wide variety of surgical applications due to its demonstrated ability to safely and effectively direct energy towards a targeted area while minimizing thermal spread to adjacent tissues.  In recent years, cosmetic specialists including plastic surgeons, facial plastic surgeons and physicians have found new applications of Renuvion through its unique capacity to provide controlled heat to tissue. Many of these experts are calling it one of the most exciting advancements they've seen in the last 20 years.5
How does Renuvion add value for patients?
Renuvion offers a long-awaited alternative to more invasive cosmetic surgical procedures. Ideal for patients who don't want or are not candidates for excisional surgery, doctors use Renuvion to provide dramatic results with lower inherent risks and recovery time than more-invasive surgery. 5
What should patients expect during a Renuvion procedure?
During a Renuvion treatment, a thin wand is inserted at small entry points at the target area (similar to liposuction) and the energy is applied underneath the skin.  
The anesthesia required is at the discretion of the practitioner.  Your doctor may perform the procedure with a local anesthetic while you are awake, or he or she may opt for you to be asleep.
If you have any further questions, please call/email to schedule a consultation.  We can give you more details about how it works, what to expect, and what other patients have experienced.
What are the risks associated with a Renuvion procedure?
Risk associated with the use of Renuvion may include: unintended burns (deep or superficial), scars, temporary or permanent nerve injury, pain, discomfort, gas buildup resulting in temporary and transient crepitus or pain, infection, hematoma, seroma; asymmetry and/or unacceptable cosmetic result. There may be additional risks associated with the use of other devices along with Renuvion and there may be an increased risk for patients who have undergone prior surgical or aesthetic procedures in the treatment area. As with any procedure, individual results may vary.
The Renuvion system is intended to be used for the delivery of radio frequency energy and/or a helium gas plasma for electrosurgical cutting, coagulation and ablation of soft tissue during open surgical procedures. The system is cleared for general use and not for any specific indication or anatomical location.
As with all energy devices there are inherent risks associated with its use, refer to the IFU for further information.
Contact Dr. Chauhan For A Renuvion Consultation Today!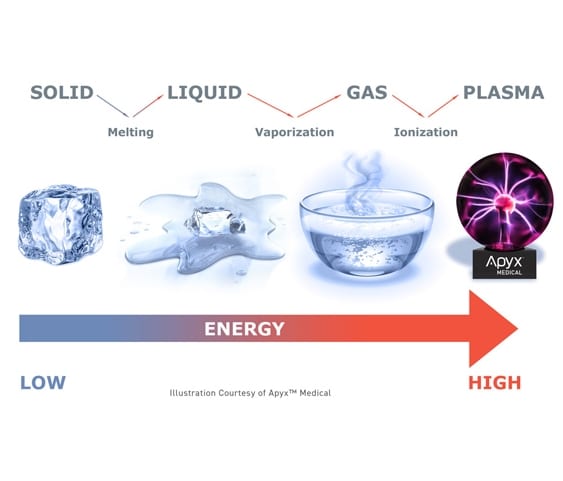 Renuvion Skin Tightening Examples
Abdomen Example: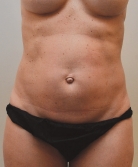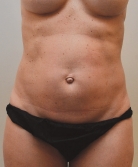 Patient: 50-year-old female
Procedure Type: Liposuction
Amount of Fat Removed: 150cc
Renuvion used subdermally on entire abdomen
Arms Example:



Patient: 32-year-old female
Procedure Type: Liposuction
Amount of Fat Removed: 600cc
Renuvion used subdermally on anterior and posterior arms
Back Example: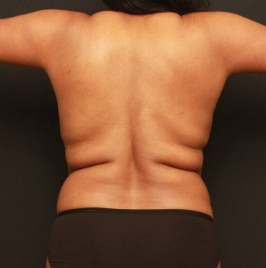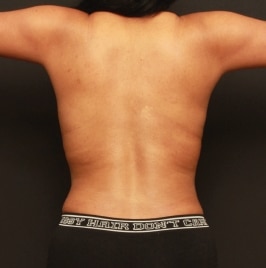 Patient: 33-year-old female
Procedure Type: Power-assisted liposuction
Amount of Fat Removed: 1750cc
Renuvion used subdermally on back, axilla and flanks
Chin Example: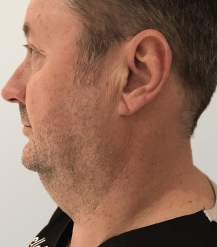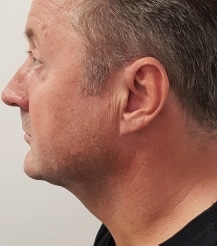 Patient: 51-year-old male
Procedure Type: Vaser liposuction
Amount of Fat Removed: 100ml
Renuvion used subdermally on jowls and neck
Neck Example: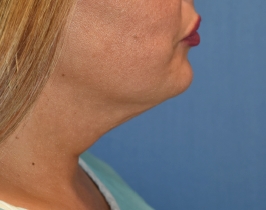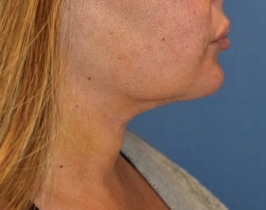 Patient: 40-year-old female
Procedure Type: Liposuction
Amount of Fat Removed: 40cc
Renuvion used subdermally on neck