Balance Signature
This European style Facial is customized to your specific needs. Includes analysis, deep pore cleansing, exfoliation, extractions, facial massage, & masque.
Prices:
30 Mins $50
60 Mins $75
Diamond Microderm
This custom facial incorporates Microdermabrasion, a mechanical exfoliation. Improvement in texture & appearance in skin is seen after first treatment.
Acne Clearing
An absolute must if you have breakouts, clogged pores or blackheads. Enjoy the basics of our custom facial with extractions & peels.
Anti-Aging Renewal
Created for skin that's showing signs of aging, this facial works to firm, lift, tighten, & smooth your skin.
Detoxifying Defense
This deep cleansing & exfoliating facial helps to purge impurities. A detoxifying chemical peel with activated charcoal finishes this defense against toxins.
Add-ons
Prices:
Microderm Blast $15
Chemical Peels $25
BOOK NOW
It is easy to make an appointment at Balance Medical & Day Spa simply call us or use our contact form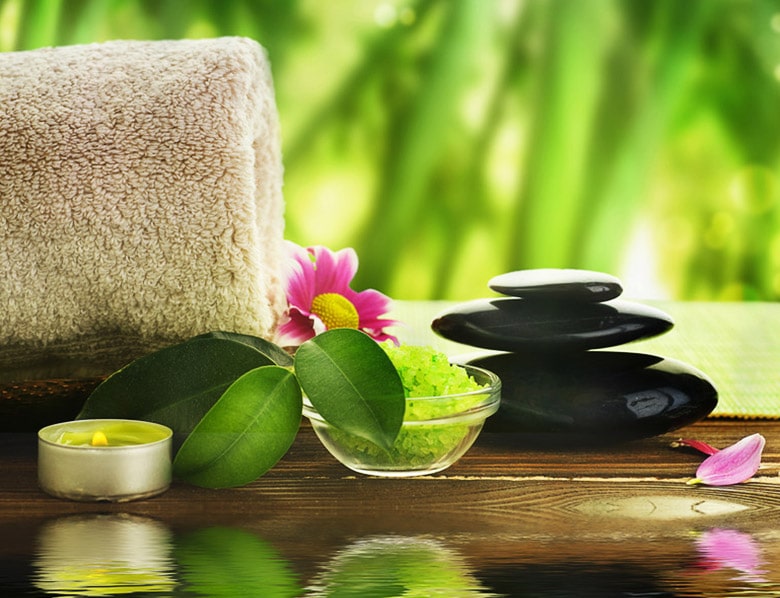 We offer a full range of facial services that cleanse and keep your skin healthy. Our body treatments include a wide variety of scrubs and wraps that leave you feeling fresh and clean. As a bonus we now offer sunkissed spay tan services!
Benefits Of Facials Include:
Rehydrates Skin
Unclogs Pores
Improves Texture & Tone
Detoxifies Skin
Increase Circulation
Reduces Stress
Facial FAQ's
How often should I get a Facial?
Our Balance Facials are best done once per month to see optimal results. You will see some results with one service, but just like exercising your body, these facials are best done over time to keep your skin looking fresh and youthful.
What areas can be targeted with Facials?
Even though the name "facials" can be deceiving, facials can be done on almost any part of the body. It is typically done on the face and neck. Please ask your esthetician about any areas you would like to have a facial done and they can guide you on the proper service for each area.
What can I expect during my Facial session?
Your facial session will last approximately 30 minutes. You will lay back and the esthetician will perform the medical grade facial procedure using all of the professional grade products listed above.
Are facials worth it?
A really good facial clears out your pores and tightens your skin. This reduces wrinkles, and often removes them completely, making you look much younger in the process. And if you're someone who wears a lot of makeup, it's a good idea to get a facial every so often to help keep your skin and your pores clean.
When should I get a facial?
General Recommendations. Setting those factors aside, the general recommendation is for a facial every three to four weeks or once a month. That's how long your skin's life cycle is. After three or four weeks, your skin cells grow back
How long does a facial last?
What's more, despite their variety, which can include prescription, deep-cleansing, nourishing, brightening and anti-aging, most full facials will usually last between only 60 and 90 minutes with taster or express facials lasting about 30 minutes.
What To Do After A Facial:
The immediate effects of a facial typically last between five and seven days. During this time, skin looks and feels plump, hydrated and radiant. To extend your results, keep these aftercare steps in mind:
Keep Skin Hydrated - Proper hydration is key to maximizing the benefits of your facial.
Exfoliate Weekly - While we advise against exfoliating immediately after your facial (ouch!), we do recommend adding this step to your weekly skin care routine. Continuing to exfoliate at home will keep your skin soft and smooth as well as prevent oil and dead skin from building up and dulling your complexion. Be delicate with your freshly buffed skin: Wait two to three days before exfoliating and choose a gentle scrub.
Book Your Next Facial Appointment - The best skin care routines pair at-home products with in-spa treatments. In fact, many dermatologists liken visits to the spa to trips to the dentist: Professional treatments provide the extra care and expertise needed to enhance your everyday routine. Together, at-home and in-spa treatments set your skin up for optimal health and vitality. Most estheticians recommend booking facials between four and six weeks apart to take advantage of the skin's natural turnover cycle.
What Not To Do After A Facial:
Visit The Steam Room - A trip to the steam room may seem like the perfect way to round out a blissful spa day, but your best bet is to steer clear. Your skin has already been exposed to plenty of steam during your facial, and adding on could lead to irritation and broken capillaries. Hitting the gym is another no-go: Increased heat and sweat can also irritate your freshly exfoliated skin, causing redness and inflammation.
Wax, Shave Or Have Laser Hair Removal - Hair removal and facials don't mix. While it may be convenient to book a wax, shave or laser treatment along with your facial, it's best to spread out your appointments. Most facials involve deep exfoliation with professional peels to shed old skin cells and bring new cells to the surface. Having a hair removal treatment immediately after your facial runs the risk of over-exfoliating and burning your fresh complexion. To avoid discomfort and damage, experts advise spacing your hair removal appointments between 24 and 48 hours before or after your facial treatment.
Sunbathe - While we strongly recommend protecting your skin from UV rays every day (yes, even in winter!), this is especially true after a facial. Your freshly scrubbed skin is particularly susceptible to sun damage post-treatment and its vulnerable surface can easily burn. Moreover, exposing your skin to the sun puts you at risk for melanoma and accelerates the development of fine lines and wrinkles. After a facial, always apply a sunscreen or moisturizer with SPF 30 or higher to minimize potential damage.