How Do I Get Rid Of Facial Wrinkles And Wrinkles In My Hands?

Meet Radiesse!
RADIESSE is a wrinkle filler used to plump the skin. RADIESSE is injected through a small needle and placed under the skin. Immediately, this filler works to add volume under the skin and over time, the benefits of RADIESSE continue by stimulating your body's own natural collagen. The natural results have been shown to last a year or more in many patients, making the treatment results both immediate and long-lasting.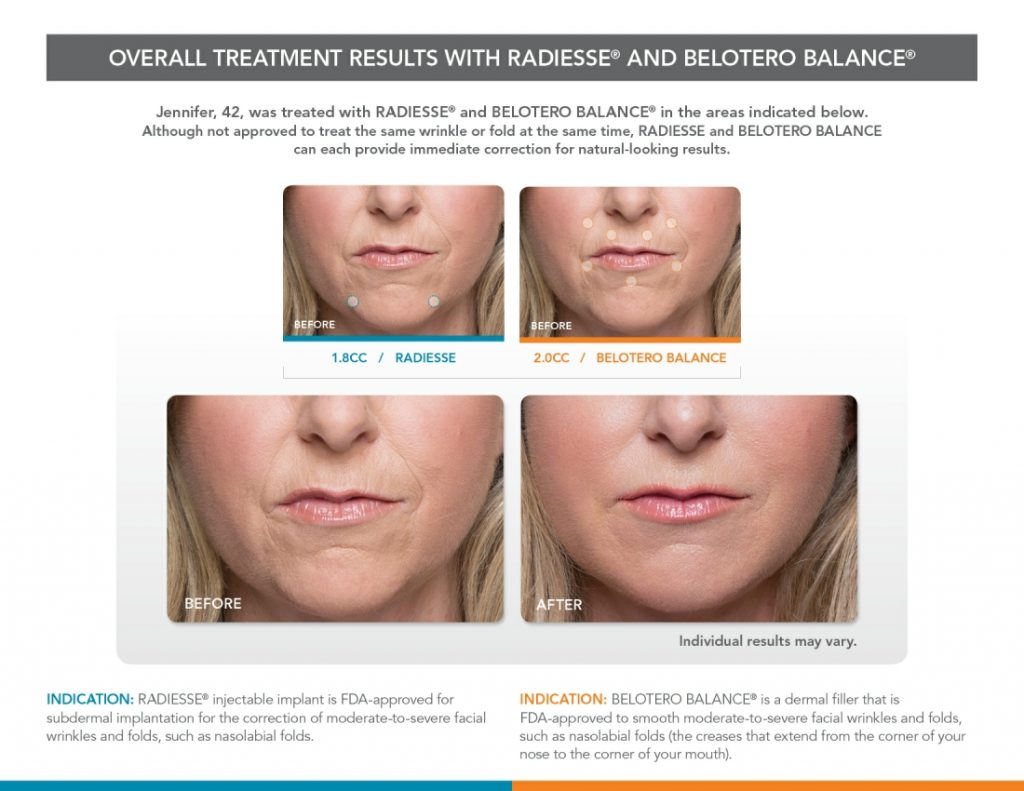 FREQUENTLY ASKED QUESTIONS
---
Why choose RADIESSE?
RADIESSE immediately replenishes lost volume and stimulates the production of your own natural collagen with results that can last a year or more in many patients.1-3
Over time, the gel is absorbed and the body metabolizes the CaHA microspheres leaving behind only your own natural collagen.1
RADIESSE is clinically proven to last a year or more in many patients2,3
RADIESSE provides results with high patient satisfaction2,4
RADIESSE is FDA approved to mix with lidocaine, an anesthetic, to significantly reduce injection related pain
RADIESSE is a viable option to help provide a long-lasting natural look while immediately smoothing wrinkles.