Permanent Makeup
To most people, the idea of tattooing makeup on your face immediately conjures images of '90s and early '00s permanent makeup. But what this type of procedure was 20, and even just 10, years ago is not what it is today. Still, make no mistake — this type of makeup is back, and it isn't going away any time soon.
Permanent makeup, semi-permanent makeup, cosmetic tattooing, [and] micropigmentation are all names for the same thing — implementing pigment into the papillary layer of the dermis (skin).
While the permanent makeup craze may have started from people's desire to have makeup that lasted forever, almost all "permanent" makeup applications done today aren't exactly permanent — at least not how they were in the past.
When it comes to tattooing makeup on your face, the misconceptions that stem from what permanent makeup was in the past are understandably hard to let go of. Some people are hesitant to have permanent makeup because they associate it with
dark, solid-blocked, uneven placement of pigment. They don't realize that it is a 2-3 time procedure where pigment is matched to a client's skin and under tone and hair and brow color, as closely as possible. Additionally, for the brows, measuring tools are used to gain as much symmetry as possible. The tattoo guns and paper-thin eyebrow tattoos that existed in the past have now been (mostly) replaced with newer techniques that create natural-looking permanent makeup enhancements of the facial features when it's done correctly.
A lot of people also compare permanent makeup of the past to that of an old-school tattoo that would fade and unfortunately turn green, blue, orange or lavender. Today's permanent makeup modern pigments are made specifically for the face and to
fade over time, and (unlike past practices) aren't the same as used in regular tattooing, which is meant to be permanent.
In the years past, traditional carbon-based tattoo ink was used for permanent makeup. It lasted much longer and usually aged to a very unflattering color. Not only have pigments advanced a great deal today, but there are specific pigments made for the permanent makeup industry — and specifically for the face as well.
This paired with the fact that most popular permanent makeup today is formulated to allow the skin to change over time. What works on your 25-year-old skin is probably not what works on your 50-year-old skin. The use of new pigments that still last for months and years at a time but ultimately do fade, has led to a results that look much softer and natural than in the past. And, importantly, it's also something that can be tweaked as years go on.
This flexibility is something that the permanent makeup industry simply hasn't been able to offer before, and a huge reason why the popularity of the industry is on the rise. Permanent makeup has evolved to include not just lash line enhancement and eyeliner, but eyebrow shaping, shading, hair strokes and lining, as well as lip lining and full color lips.
So, while permanent isn't exactly as scary or, in fact, permanent as it may have been in the past, a healthy level of caution when it comes to your brows, lashes, eyes and lips is probably still called for.
If you do your research and find someone qualified, it doesn't have to be scary. Just don't try to cut corners on pricing or settle for someone unless they are qualified.
Lips (liner and/or full lips)
Enhances size, shape and color
Lips appear fuller
Helps to prevent lipstick from bleeding
Gives lips soft, natural color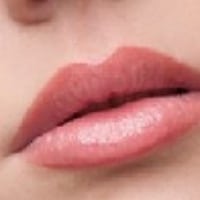 Eyeliner (top, bottom, or both)
Defines and enhances shape of eyes
Lashes appear longer, thicker and darker
Saves time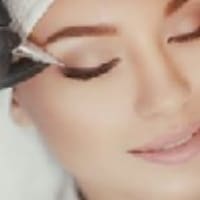 Lash Enhancement
Enhances appearance of eyes
Eyelash base appears darker and fuller
Naturally frames eye
Pigment is tattooed into base of eyelashes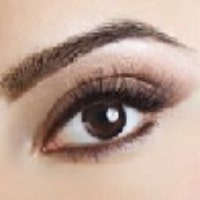 Powder Brow
Brows appear fuller
Defined shape with soft, airbrush look
Great for oily skin
Great for darker skin types
Design-proportioned to your face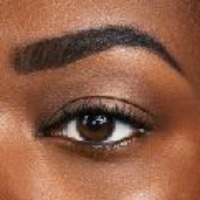 Combination Brow
Combines modern day permanent makeup with microblading
Combines machine shading with hair stroke technique
Great for oily skin types
Great for darker skin types
Design-proportioned to your face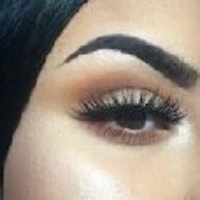 Microblading Brows
Creates feathered hair-like strokes
Mimics natural brow hairs
Creates a fuller brow
Pigment is implanted with manual tool
Design-proportioned to your face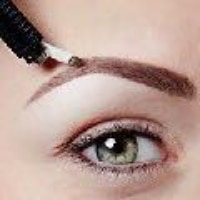 Scalp Micropigmentation (Men & Women)
Thinning hair/balding
Hair loss conditions (thyroid, chemo, alopecia)
Simulate and/or create hairlines
Create hair density
Camouflage scars
Boost visual impact of hair transplants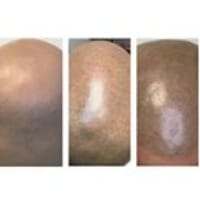 Pigment Correction
Unwanted color
Uneven shape
Improve/correct previous work
Color refresh
Add a new technique (feathered eyebrow, lash
enhancement, etc.)