Laser Hair Removal

Laser Hair reduction can be performed on men and women of all different races and ethnic backgrounds.  All areas of the body are treatable!  Whether you want facial or body hair removed, we can perform most of the treatments in 30 min or less, leaving you free to go back to work or about your day.  Treatments are fast, comfortable and safe.  The Palomar Starlux® Intense Pulsed Light System works by emitting pulses of intense light into the hair follicles.  This light is absorbed by the melanin or color in hair shaft and then converted to heat.  The heat will then disable the follicle and the hair will be expelled from the body in approximately 10-14 days. 
How many laser hair removal treatments are necessary?
Generally speaking, hair reduction takes approximately 6-8 treatments. The more hair an area has, the more sessions are needed.  Additional treatments or "touch-ups" are recommended in some cases.  Certain areas respond different than others and satisfaction is a relative term.  Some clients want only a reduction in the need to shave, while others want to eliminate their unwanted hair completely.  There are several factors that can stimulate new hair growth such as pregnancy, hormonal imbalances, HRT, age, and genetics.    While laser hair reduction can be effective, it is not an exact science.  Hair follicles that are not actively growing cannot be disabled.  Periodic future treatments may be needed. This will all be covered in a complementary consultation before any treatments are administered. Educating clients about realistic expectations is a huge part of our mission.
Laser Hair Removal is now the top rated service for hair removal.
How often do I need to come in for Laser Hair Removal to be effective?
Because of the hair growth cycle, laser hair removal must be done once every 4-6 weeks to see optimal results. You will see some results with one service, but to truly permanently reduce the hair you must come in consistently for 12-18 months. You will then require touch-up laser hair removal visits approximately twice per year to maintain your results. If you are a member with us for at least 12 months, you will get those touch-up visits at your membership cost for life.
What can I expect during my Laser Hair Removal session?
The actual service of your laser hair removal session will last anywhere between 5 minutes to one hour depending on how many areas you are having treated. Since we use the best laser hair removal lasers, you will experience the fastest lasers available today. These same lasers also offer the best long-term results according to multiple peer-reviewed research studies. You must shave all areas to be treated before your service.
What does Laser Hair Removal feel like?
While the sensation may vary from person to person, laser hair removal feels like a small pinprick sensation. While you can certainly feel the laser making contact with the hair follicle, it does not hurt. Because we use a highly advanced laser, laser hair removal at Balance Medical Day Spa is a quick and virtually pain-free service.
Is Laser Hair Removal permanent?
Laser hair removal is oftentimes referred to as "permanent hair reduction," because while it is permanent, clients who receive laser hair removal services should expect that some hair will grow back. This is quite normal. The amount of time that it takes for hair regrowth to occur will depend on the client's hair growth cycle and hair type. This does not mean that laser hair removal does not work; it simply means that upon completing your laser hair removal cycle, you should expect one or two touch-ups a year to maintain your results.
What areas can I get laser hair removal on?
Lower Abdomen
Bikini
Chin
Hands
Toes
Sideburns
Underarms
Upper Lip
Chest
Back Of Neck
Back
Legs Arms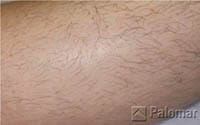 Laser Hair Removal Sample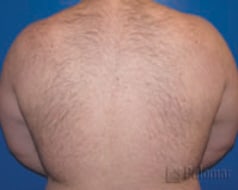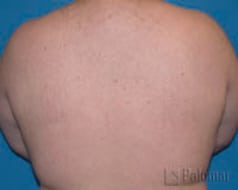 Hair Removal Before and After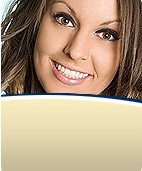 "Looking good and feeling great in Columbia, SC!"