Laser Hair Removal

Laser Hair reduction can be performed on men and women of all different races and ethnic backgrounds.  All areas of the body are treatable!  Whether you want facial or body hair removed, we can perform most of the treatments in 30 min or less, leaving you free to go back to work or about your day.  Treatments are fast, comfortable and safe.  The Palomar Starlux® Intense Pulsed Light System works by emitting pulses of intense light into the hair follicles.  This light is absorbed by the melanin or color in hair shaft and then converted to heat.  The heat will then disable the follicle and the hair will be expelled from the body in approximately 10-14 days. 
How many laser hair removal treatments are necessary?
Generally speaking, hair reduction takes approximately 6-8 treatments. The more hair an area has, the more sessions are needed.  Additional treatments or "touch-ups" are recommended in some cases.  Certain areas respond different than others and satisfaction is a relative term.  Some clients want only a reduction in the need to shave, while others want to eliminate their unwanted hair completely.  There are several factors that can stimulate new hair growth such as pregnancy, hormonal imbalances, HRT, age, and genetics.    While laser hair reduction can be effective, it is not an exact science.  Hair follicles that are not actively growing cannot be disabled.  Periodic future treatments may be needed. This will all be covered in a complementary consultation before any treatments are administered. Educating clients about realistic expectations is a huge part of our mission.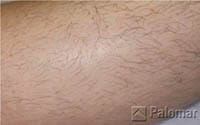 Laser Hair Removal Sample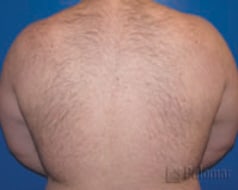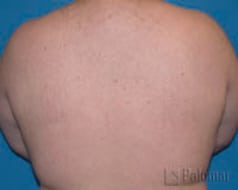 Hair Removal Before and After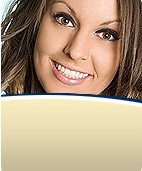 "Looking good and feeling great in Columbia, SC!"