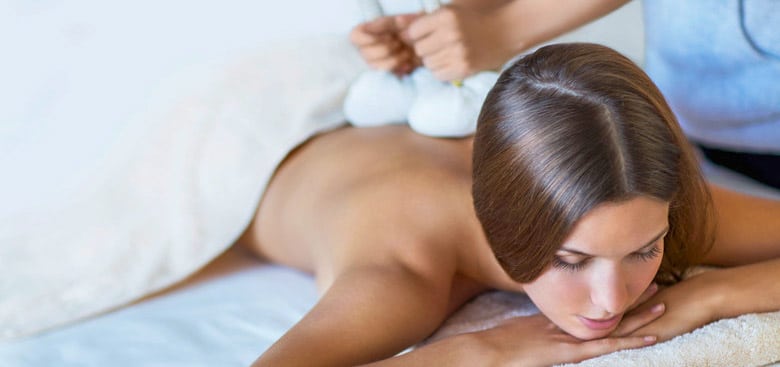 Balance Signature
Our signature massage is the ultimate stress melting experience. Soothing Swedish massage techniques will put your mind & body at ease.
Prices:
30 Mins $50
60 Mins $75
90 Mins $110
Deep Tissue Remedy
Restore & renew your body with our deep tissue & neuromuscular massage. This technique can relieve chronic pain & aid muscle healing.
Prices:
30 Mins $60
60 Mins $85
90 Mins $125
Athletic Recovery
Soothe overworked muscles with this therapeutic massage with assisted stretching. Perfect for gym buffs, athletes, yogis, runners, tri-athletes, & more!
Prices:
60 Mins $90
90 Mins $140
Hot Stone Harmony
Our therapist's healing touch using Swedish massage along with hot basalt stones will melt away stress & muscle tension to deeply relax & calm the body.
Prices:
60 Mins $100
90 Mins $150
Peaceful Prenatal
The soothing essence of prenatal massage allows expecting mothers to relax & unwind during a time of physical & emotional stress. (2nd & 3rd trimesters only!)
Prices:
60 Mins $85
90 Mins $125
Add-ons
Prices:
Aromatherapy $15
Scalp Reliever $20
Foot Focus Add On $25
Reflexology 15 Mins $20 | 30 Mins $40
BOOK NOW
It is easy to make an appointment at Balance Medical & Day Spa simply call us or use our contact form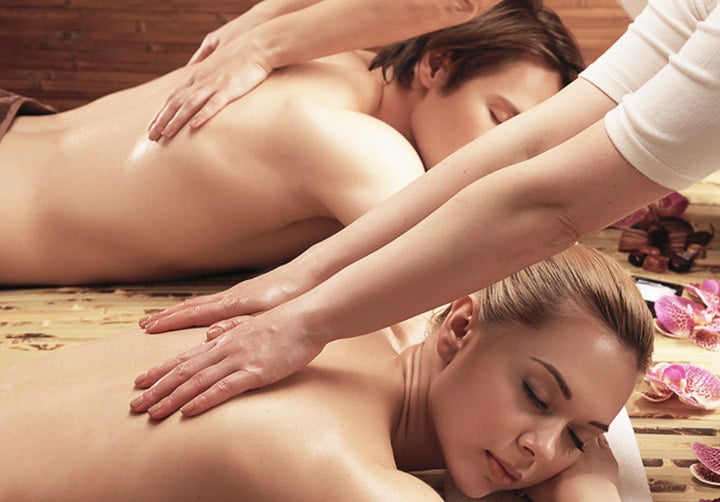 Bring back your balance with our premier massage therapy services. Restore & renew your body with our deep tissue & neuromuscular massage. This technique can relieve chronic pain & aid muscle healing.
Relieves Stress
Relieves Pain
Enhances Sleep
Lowers Blood Pressure
Improves Circulation
Enhances Mood
Promotes Joint Flexibility
Boosts Immune Function
Improves Mental Alertness
Reduces Tension
Massage Therapy Benefits
The benefits of massage therapy go beyond promoting health. Many studies suggest that massage therapy can help reduce anxiety, stress, and even depression. In addition to decreasing these symptoms, massages can reduce pain and stress. One study concluded that a single massage, done three times per week, decreased patients' anxiety and depression. It also increased serotonin levels, a hormone that promotes a healthy sleep. These benefits are well documented.
Massage can help reduce muscle pain by increasing blood flow to affected areas. Increased circulation also helps muscles recover from injury and promotes full range of motion. Studies have also shown that massage can increase serotonin and dopamine levels, which can help alleviate symptoms of depression. Massages also reduce cortisol levels, which can improve the body's ability to heal. These benefits make massage therapy a valuable part of anyone's health regimen.
Massage therapy has a wide range of health benefits, including reducing cortisol levels, stimulating the immune system, and lowering blood pressure. It can even help decrease back pain and stiffness. When combined with exercise, massage can also increase range of motion and relieve lower back pain. It's no wonder that many people are interested in learning more about the benefits of massage therapy. So, get started on your journey to health by booking a massage.
Regardless of your age, gender, or health condition, massage therapy can be a fantastic way to relax and restore your energy. With its many health benefits, massage is affordable and effective for all. If you are suffering from specific health conditions, like diabetes, osteoporosis, or pregnancy, massage therapy could help. If you're interested in learning more, get in touch with a massage therapist and schedule an appointment today! And remember to breathe deeply.
Massage helps you sleep. Because sleep and stress are linked, it's easy to understand why massage has the ability to improve sleep. Massage reduces cortisol and increases serotonin levels, two important brain chemicals. These two chemicals are responsible for helping us sleep. In addition to reducing stress, massage reduces the levels of substance P, a neurotransmitter that regulates pain. This in turn reduces overall pain.
Massage therapy has been used for centuries for its many benefits, including reducing pain, increasing circulation, promoting healing, and easing chronic pain. In fact, over 47.5 million Americans had massages in 2018 according to the American Massage Therapy Association and National Holistic Institute. In addition to reducing pain, massage can help you relax and sleep better. These three benefits are why massage is so important. If you've been suffering from chronic pain or stress for any length of time, you should try massage therapy.