Skin Rejuvenation

The most obvious manifestations of aging and sun damage are visible pigmented and vascular lesions, enlarged pore size, rough, uneven skin texture. The RejuveLux Photo facial process clears rosacea, sun damage, spider veins and other conditions improving skin appearance.
What can I expect from the treatments?
The degree of improvement is gradual and persistent over the series of treatment sessions. Significant changes that have been reported include: Improvement in pink and brown discoloration, facial capillaries and vessels, pink and brown blemishes, sun damage, age spots, pore size, mild acne scarring and fine lines. The degree of improvement can vary but averages 50-75% improvement in anything that is pink and vascular or brown and melanin in nature.
Is there any downtime after the treatment?
There is no downtime with the procedure. Many clients get treated on a lunch break, then return to work afterward. The client can expect to be a little pink after the treatment, and this usually fades within the hour. Any makeup usually worn can be applied immediately after the procedure and the use of sunblock during the course of treatment is highly recommended.
Show your personality, not your age!
Neurotoxins
To treat fine lines and wrinkles caused by repeated muscle contractions from frowning and squinting over the years, we offer both Botox® (onabotulinumtoxinA) and Xeomin® (incobotulinumtoxinA).  Both work the same way, injected into the muscle, blocking the signals sent from the nerve endings to the muscle.  This block then prevents the muscle fibers from contracting.  Your specialist will inject the muscles responsible for these movements, temporarily reducing muscle activity.
Will I look like I've had work done?
These medicines are a technique sensitive treatment.  You should not lose your ability to show expression when you are treated by someone who is licensed, trained and a medical expert in facial anatomy.  All of these procedures are performed by our licensed physician.
Does the treatment hurt?
Some patients report that being injected feels like a pinch. We can offer you ice to numb the area, or a topical numbing cream if you are concerned about discomfort.
What Is Botox™?
Botox™ is a highly popular cosmetic procedure that temporarily disables the muscles that make certain facial expressions. Over time, these expressions cause wrinkles such as crow's feet and lines around the forehead. By disabling the muscles we can smooth out fine lines and even deeper wrinkles. When these expressions are no longer made, the lines disappear or are greatly diminished. BOTOX® Cosmetic has been used safely for over ten years and is now one of the most common treatments performed.
How long will the benefits of Botox™ last?
BOTOX® Cosmetic produces a transient relaxation of the injected muscle. Effects wear off slowly. After three months some function may return, and by six months the effects of the BOTOX® Cosmetic will greatly diminish.
Will I lose my facial expression following Botox™ treatment?
When properly used in experienced hands, patients do not lose their facial expression. Treatment with BOTOX® Cosmetic is very precise. The BOTOX® Cosmetic is placed directly into the area of the specific facial muscle which is causing the dynamic facial line. In doing so, it achieves the desired goal of weakening just that specific area and reducing the particular expression involved. It may limit one's ability to raise their eyebrows, which causes the transverse lines across the forehead. It may limit one's ability to frown by weakening the muscle that causes the lines to form between the eyebrows.
Is BOTOX® Cosmetic safe?
BOTOX® Cosmetic is extremely safe. Its effectiveness and safety have lead it to become the most popular procedure performed by aesthetic plastic surgeons. Side effects are minimal and will be discussed prior to treatment.
What is the difference between Botox® and Xeomin®?
Xeomin® is a naked botulinum toxin protein, while Botox® carries additional proteins surrounding the botulinum toxic protein.  These differences do not change the results between them.  Just your preference!
What are fillers?
Belotero Balance®
Belotero Balance® injectable gel is a hyaluronic acid (HA) filler that helps smooth moderate-to-severe nasolabial folds (the folds or wrinkles that go from the side of the nose to the corner of the mouth), vertical lip lines, corner lines, smile lines, and chin wrinkles. You will get noticeable same-day results and can expect these results to stay six months or longer.  Belotero® allows you to maintain normal movement and facial expressions, just providing a natural, finished look!       
Radiesse®
Radiesse®, a volumizing filler, works by immediately restoring lost facial volume, smoothing out wrinkles and folds including marionette lines, pre-jowl folds, and downturned corners of the mouth. Radiesse® can also be used to augment the lips and the nose, enhance cheeks, and reshape the chin. Additionally, Radiesse® also gently stimulates your body's own natural collagen production.  The results of this filler are also immediately evident and can last a year or more in some patients.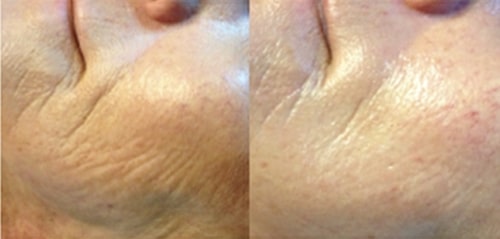 Skin Rejuvenation Treatments
Balance Medical & Day Spa is the premier place for skin rejuvenation. We love getting rid of wrinkles for our clients in Irmo, Columbia, and Chapin, SC. Flawless skin is our goal! Call or use our contact form to set up a consultation and get back to feeling and looking great.