Skin Rejuvenation

The most obvious manifestations of aging and sun damage are visible pigmented and vascular lesions, enlarged pore size, rough, uneven skin texture. The RejuveLux Photo facial process clears rosacea, sun damage, spider veins and other conditions improving skin appearance.
What can I expect from the treatments?
The degree of improvement is gradual and persistent over the series of treatment sessions. Significant changes that have been reported include: Improvement in pink and brown discoloration, facial capillaries and vessels, pink and brown blemishes, sun damage, age spots, pore size, mild acne scarring and fine lines. The degree of improvement can vary but averages 50-75% improvement in anything that is pink and vascular or brown and melanin in nature.
Is there any downtime after the treatment?
There is no downtime with the procedure. Many clients get treated on a lunch break, then return to work afterward. The client can expect to be a little pink after the treatment, and this usually fades within the hour. Any makeup usually worn can be applied immediately after the procedure and the use of sunblock during the course of treatment is highly recommended.
Show your personality, not your age!
Neurotoxins
To treat fine lines and wrinkles caused by repeated muscle contractions from frowning and squinting over the years, we offer both Botox® (onabotulinumtoxinA) and Xeomin® (incobotulinumtoxinA). Both work the same way, injected into the muscle, blocking the signals sent from the nerve endings to the muscle. This block then prevents the muscle fibers from contracting. Your specialist will inject the muscles responsible for these movements, temporarily reducing muscle activity.
Will I look like I've had work done?
These medicines are a technique sensitive treatment. You should not lose your ability to show expression when you are treated by someone who is licensed, trained and a medical expert in facial anatomy. All of these procedures are performed by our licensed physician.
Does the treatment hurt?
Some patients report that being injected feels like a pinch. We can offer you ice to numb the area, or a topical numbing cream if you are concerned about discomfort.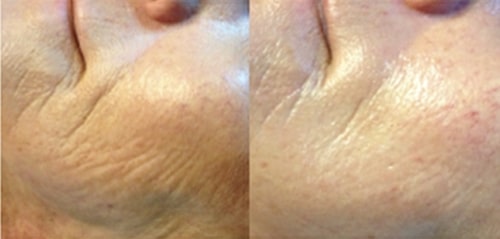 Skin Rejuvenation Treatments
Balance Medical & Day Spa is the premier place for skin rejuvenation. We love getting rid of wrinkles for our clients in Irmo, Columbia, and Chapin, SC. Flawless skin is our goal! Call or use our contact form to set up a consultation and get back to feeling and looking great.