What is direct primary care?
Direct primary care is the practice of delivering high-quality, physician-led care to employees through near-site, onsite or shared multi-employer clinics independent of traditional employer-sponsored insurance. Compared to traditional primary care, employers find direct primary care offers a better experience, more comprehensive care and lower costs.
What would direct primary care mean for my employees?
We often hear patients make stark contrasts between what they are used to and the type of care they receive in a direct primary care setting. Many employees are frustrated with what they're used to in a traditional setting. For the time and effort employees invest in seeking medical care, they don't get much in return.
Research published in the American Journal of Managed Care estimates that it takes an average of 121 minutes each time a patient seeks medical care, including 37 minutes of travel time and 87 minutes at the clinic.
Out of those 121 minutes, patients spend 8-12 minutes face-to-face with their doctor. That's less than 10% of the total time patients invest in seeking care.
Direct primary care flips this narrative. A smaller patient pool (typically 800 depending on membership age) and lower administrative burden allow physicians to spend as much time as necessary with each patient – whether it's a 45-minute discussion of multiple issues or a quick phone call. Clinics also accept same-day appointments. One of our patients recently remarked:
"My experiences in your office are 500% better than any I've had before…especially when I have to wait 45 minutes after my scheduled appointment time to see my doctor. You all have spoiled me, no other doctor's offices will ever be able to live up!"
This drastic change in experience can have life-changing impacts on patient health. Employees are more willing to seek out care for chronic conditions like diabetes and high blood pressure when they know their doctor will listen to them and work with them to develop a plan of action.
Employees also welcome the immediate financial savings at the point of care: employees pay nothing out-of-pocket to use the clinic.
Why are employers embracing direct primary care?
Employers embrace direct primary care because it offers a proven alternative to a system that doesn't work. Employers are attracted to the idea of an independent physician who is compensated in a way that delivers quality care and lowers costs.
The impact expands into the strength of your workforce. Because direct primary care provides a better and more convenient experience, healthcare becomes a recruitment and retention tool. Employees who make use of their clinic spend less time away from work and are more productive.
The direct primary care model is also cost-effective. It complements an existing group health insurance plan, and employers bypass insurance companies to pay for care directly. In addition to managing potential catastrophic claims in the future, employers can achieve up to a 20% reduction in total healthcare costs.
What are the biggest benefits of using a direct primary care doctor?
Paying for your company's health care can be expensive.
Employees can be unsatisfied with their choice of doctor, coverage and conveyance of getting care.
The problem? The company spends a fortune and ends up with angry employees.
Your goal is to keep your employees happy, healthy and productive.
How does a small business owner get quality healthcare without breaking the bank?
The answer is DIRECT PRIMARY CARE
DPC (direct primary care) memberships cost a low monthly fee. At Balance Medical And Day Spa these membership fees start at $75 a month for an individual.
Why would my employees like this plan?
This membership gives your employees direct access to their doctor through phone calls, email, e visits, and office visits.
Your employees have the ability to reach their doctor when it suits them the best.
How does DPC make my employees more productive?
With DPC many of the previous health concerns that required your employees to take off work can now be done with a phone call or e visit. No more waiting weeks to see a doctor.
By speaking with your employees when they need help DPC at Balance can speed up your employee's diagnosis and recovery.
Need flu shots for the whole office? Our doctor can meet you at the office and get it done in one day.
The goal of DPC is to make it easy for your employees to get the help they need when and where they need it without putting your small business out of business.
Your DPC doctors can refer your employees to specialists and help them navigate through other parts of the healthcare system should the need arise often at a lower cost.
Traditional care using today's technologies.
What about the insurance I already have for my employees?
DPC isn't a replacement for parts of a health plan that covers catastrophic events for your employees. This makes many small business owners wonder why they would need a DPC plan? Even with insurance plans the out of pocket costs ad up fast. A trip to the doctor at urgent care, emergency room, or lab tests could each cost more than your employee's total annual DPC investment. If your workers have a high deductible health plan your workers can easily burn through their deductible before their health plan kicks in leaving your employees with massive out of pocket healthcare bills. Many of these costs can be avoided if your employees have access to a regular doctor that can take care of 80 to 90% of their healthcare needs and refer them to the most cost-effective specialists when needed.
Why would a Doctor want to be a part of a DPC practice?
DPC allows doctors to have personal relationships with patients giving them quality care and avoid the added costs of insurance companies.
Smart companies across the country are signing up with DPC because it saves them money, increases productivity, increases satisfaction, and allows them to keep better employees.
Data shows that DPC decreases total healthcare spent by employers by double digits. And surveys reveal that employees love their DPC doctors.
Small business owners that want happy, healthy productive employees that have 24-hour access to health care at a low price need to sign up with a Direct Primary Care practice. Many are calling this the best most affordable healthcare they have ever had.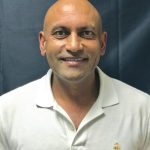 Dr. Tony Chauhan
Helping You Find Your Balance
As partners in your general wellness, we're fully invested in your healthcare goals. Which is why we offer complete transparency into our practice, billing and communication processes. Come see us at Balance and get the time, care and attention you deserve without you or your doctor feeling pressured or rushed.
Memberships:
Medical and Spa:
Individual:  $75 per month
Couples:  $130 per month
Family:  $160 per month (2 parents and 2 children)
Each additional child $40 per month
--there is a registration fee equal to one month fee.
--due on your first visit:
Registration fee plus first month fee.
--We are limiting membership to 600 members.
Questions?
Direct Primary Care Benefits:
Time with Physician: NO MORE BEING RUSHED OUT OF THE ROOM!
FULL Accessibility:  Text, email, video chat, or call your doctor with your questions.  We have less patients and are able to spend more time with our members.
Comprehensive Care--we pay attention to our members.
Personable:  we know our members, because they are not just numbers!
No Co pays, unlimited number of visits to see the physician.
Wholesale Labs--basic labs(cbc, chem 7) done annually for members.  Other labs and heavily discounted to members(up to 70% off). We pass the savings on to you.
Free EKG
Same Day or Next day appointments.
NO INTERFERENCE FROM INSURANCE COMPANIES
Spa treatments:  We are here to optimize your health.  If you do not need a medical visit during a given month, treat yourself to a free massage/facial (limit 1 every 3 months). 
BETTER Experience:  we are unique and innovative. We want you to look and feel great at Balance Medical and Day Spa.
We remove the middleman from the doctor's office.