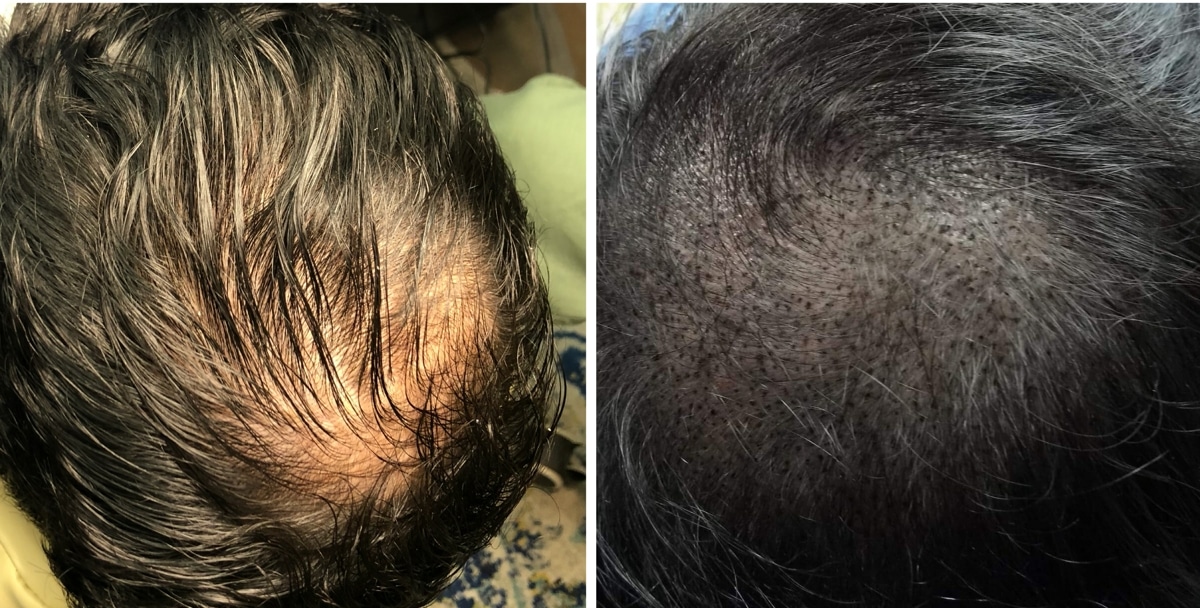 What is Scalp Micropigmentation?

We are among the first to offer scalp micropigmentation in South Carolina!
Scalp Micropigmentation (SMP) is a highly advanced method of cosmetic pigmentation. While similar to traditional tattooing, Scalp Micropigmentation is also unique in a variety of ways. SMP involves the use of highly specialized equipment and techniques to inject pigment into the scalp. Scalp Micropigmentation is an extremely intricate procedure with a guaranteed result. The quality of your treatment depends on two things: Using the most up-to-date equipment, and getting your treatment from the most skilled and experienced practitioners. When we implant our ink into the affected area, we carefully match your natural hair color with skillful precision. Additionally, we shade darker than your natural color, which gives the illusion of a shadow and the appearance of three-dimensional, natural hair.
Why People Choose Scalp Micropigmentation
Scalp Micropigmentation will give you a look of a full head of hair, just after a fresh – close-cut hair style. No one will notice that it is an ink treatment, you can return to work the day after your procedure and people will think you look great, but they will have no idea that you underwent treatment. The look of our Scalp Micropigmentation is so real that no person or camera will ever pick up on your secret.
There are a wide range of reasons you may be looking into Scalp Micropigmentation as your hair loss solution. We have treated thousands of clients, each with different reasons and causes of hair loss. Whatever the reason, Scalp Micropigmentation is your best option.
What are some good reasons to use scalp micropigmentation?
Soft Hairline and Widowed Peak
Adding Density to Thinning Hair
Scar Coverup For Hair Transplant Patients
Repairing Bad Scalp
Hair-Related Disease and Treatment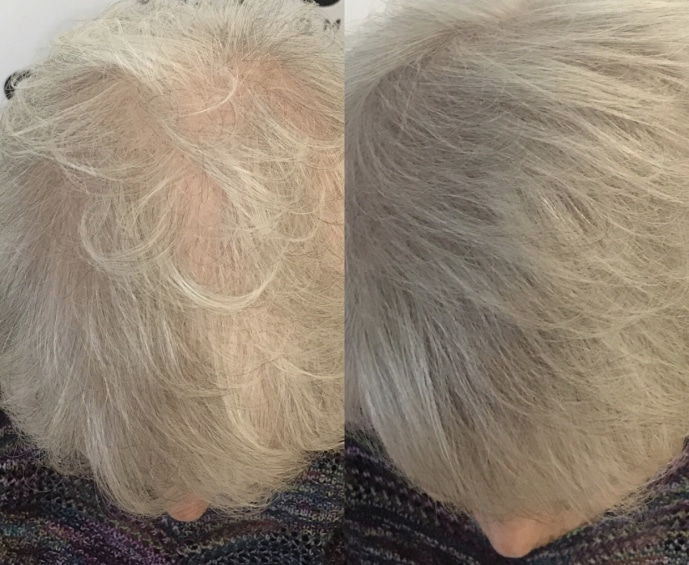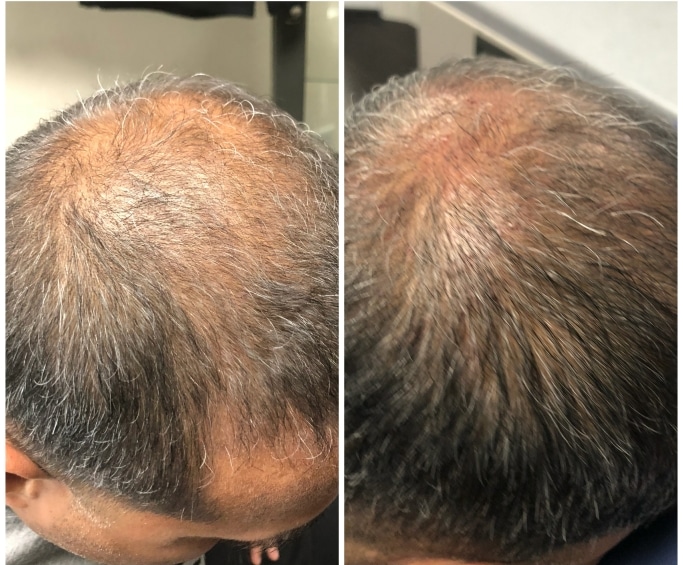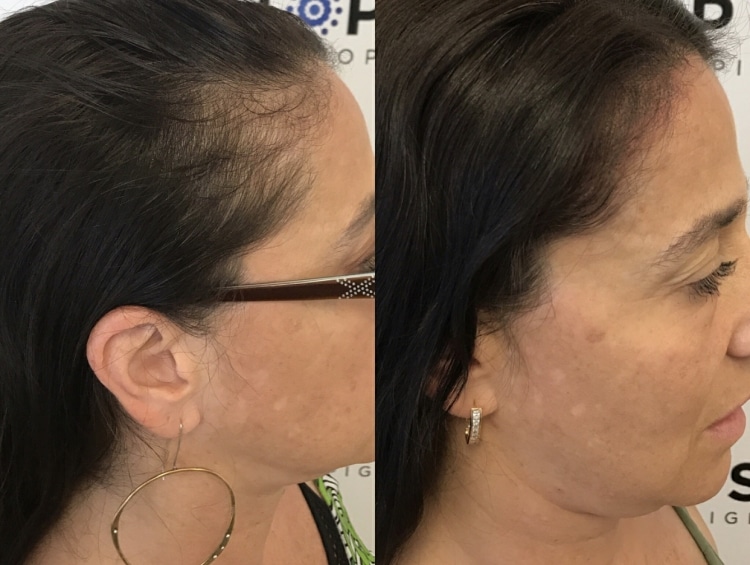 Scalp Micropigmentation For Women
Scalp Micropigmentation Treatments for Women
Many women suffer from hair loss and thinning hair. Hairline Ink specializes in creating an underlying effect, which creates the appearance of a natural, full head of hair. This is the ideal treatment for women. Many women need color added to their scalp to cover natural separations made from long hair. If you can see scalp, we cover this up to allow for it to look healthy and full. Scalp Micropigmentation is perfect if you are a woman who is thinning on the top or across the crown section of your head. We have worked with and treated many female alopecia and surgery scar clients.