Direct Primary Care at Balance Medical and Day Spa
Motivated by the need for more patient friendly healthcare services, Balance Medical and Day Spa now offers direct primary care (DPC), which cuts out the bureaucratic clutter and gets down to the business of providing great healthcare that's affordable, readily available, and less complicated.  There are no hassles and cumbersome oversight of insurance companies that remotely dictate care.
The care the patients receive at Balance Medical and Day Spa is personal and dedicated to your overall well being. Dr. J. Tony Chauhan takes pride in offering advanced medical care that treats the whole person. With vigilant preventive care and expert medical oversight, the practice and the patients create a partnership for long-lasting health and wellness.
We help our patients manage everything from cardiovascular issues and other common chronic diseases like diabetes to routine wellness checks and primary care, Balance is able to handle 90% of our patients needs, while also providing personalized and compassionate service.
Balance Medical and Day Spa also offers cosmetic services, using the latest laser technologies to tighten skin, reduce fat, and remove hair.  You can also schedule a facial or a massage on the day of your visit.  
If you'd like to get started on direct primary care at Balance Medical and Day Spa, call or book an appointment online.
Direct Primary Care Q & A
What is direct primary care?
Balance Medical and Day Spa is leading the charge in revolutionizing the healthcare industry through an innovative direct primary care (DPC) practice model that improves healthcare quality while also reducing costs. The program is designed for both employers and individuals and works by removing the "middleman" (insurance companies) from the relationship between patient and physician.
In doing this, there are no third-party insurance companies driving up costs or controlling medical decisions, allowing us to make the patient's health the priority.
Through this type of free-market medicine, Balance delivers comprehensive primary care services through a simple and affordable fixed monthly subscription fee. There's no copay, no deductible, no prior authorizations, and no insurance required.
Do I still need insurance?
Under the DPC program, Balance Medical And Day Spa is able to provide most of your basic healthcare needs. However, we do recommend that you still carry insurance in case of a catastrophic illness or accident.
The idea is to use this health insurance for unexpected and expensive problems while Balance takes care of up to 90% of your healthcare needs at a lower cost than an insurance-based medical practice can.
What are the main benefits for patients?
There are many benefits to eliminating the control and cost of a third-party insurance carrier, including:
Reduced out-of-pocket costs for most patients
Plenty of quality time with your provider
Same-day appointments available
Shorter wait times
E-visits, including video visits over your smartphone
Emphasis on health and wellness rather than just sick care 
Ultimately, this type of care is far more personalized, allowing you to build a relationship with your doctor at Balance Medical that will serve you well for years to come.
How does the fee system work?
Under the DPC program, you pay a monthly subscription cost. There are different levels so you can choose the one that's right for your situation. By setting up the system this way, DPC minimizes or eliminates the fee-for-service incentives found in primary care. These incentives cloud healthcare decision-making by rewarding more procedures, unnecessary testing, inappropriate referrals, and fruitless treatments versus simply keeping patients healthy.
DPC replaces the "only get paid when the doctor does something to you" strategy with a simple monthly fee that allows your doctor at Balance to provide all of your primary care services at a much lower cost.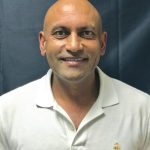 Dr. Tony Chauhan
Helping You Find Your Balance
As partners in your general wellness, we're fully invested in your healthcare goals. Which is why we offer complete transparency into our practice, billing and communication processes. Come see us at Balance and get the time, care and attention you deserve without you or your doctor feeling pressured or rushed.
Memberships:
Medical and Spa:
Individual:  $75 per month
Couples:  $130 per month
Family:  $160 per month (2 parents and 2 children)
Each additional child $40 per month
--there is a registration fee equal to one month fee.
--due on your first visit:
Registration fee plus first month fee.
--We are limiting membership to 600 members.
Questions?
Direct Primary Care Benefits:
Time with Physician: NO MORE BEING RUSHED OUT OF THE ROOM!
FULL Accessibility:  Text, email, video chat, or call your doctor with your questions.  We have less patients and are able to spend more time with our members.
Comprehensive Care--we pay attention to our members.
Personable:  we know our members, because they are not just numbers!
No Co pays, unlimited number of visits to see the physician.
Wholesale Labs--basic labs(cbc, chem 7) done annually for members.  Other labs and heavily discounted to members(up to 70% off). We pass the savings on to you.
Free EKG
Same Day or Next day appointments.
NO INTERFERENCE FROM INSURANCE COMPANIES
Spa treatments:  We are here to optimize your health.  If you do not need a medical visit during a given month, treat yourself to a free massage/facial (limit 1 every 3 months). 
BETTER Experience:  we are unique and innovative. We want you to look and feel great at Balance Medical and Day Spa.
We remove the middleman from the doctor's office.